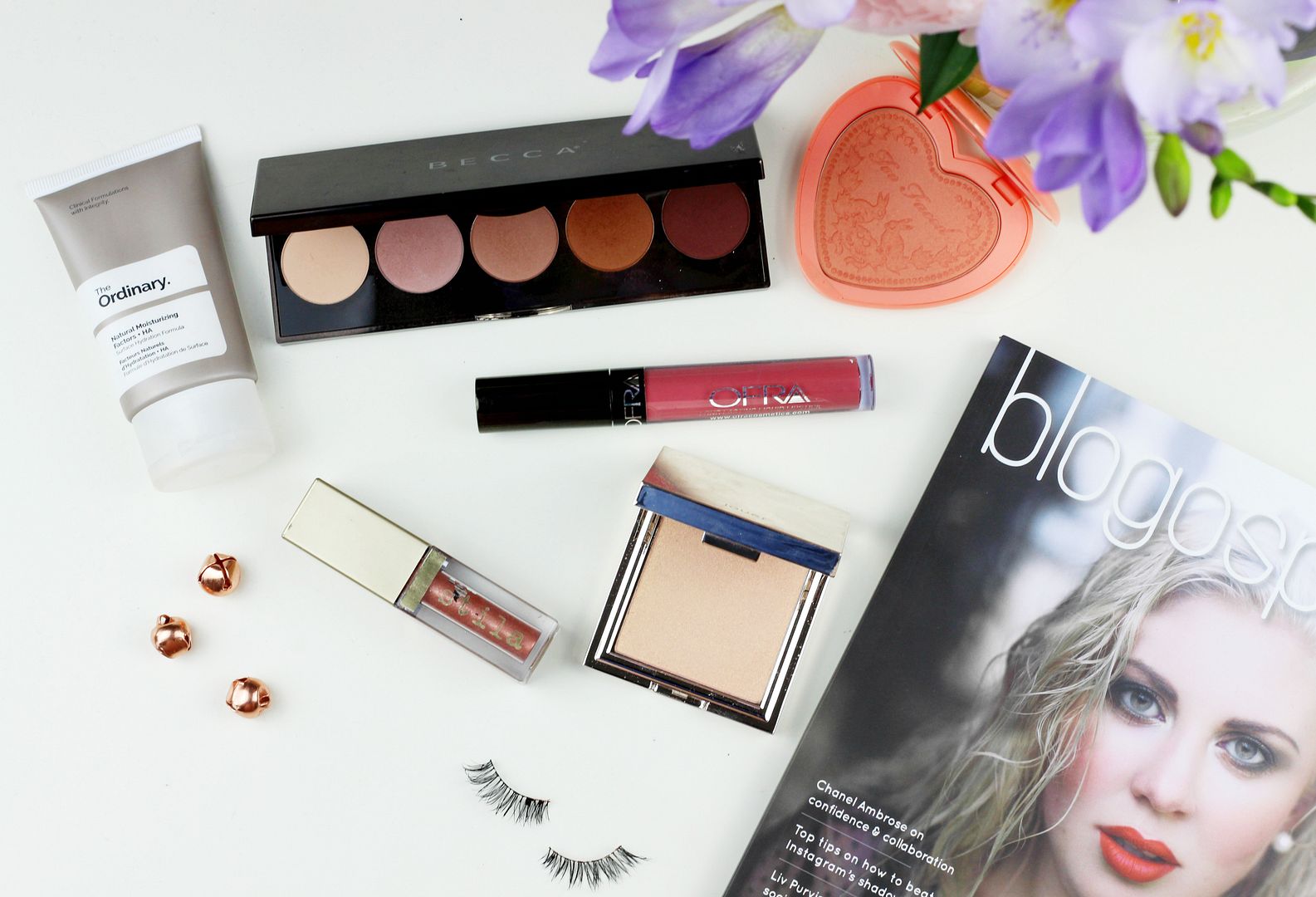 Is there ever a better excuse to get dressed up then when you have an awards ceremony to go to? I don't think so, as was the case last week when I dashed over to the Blogosphere Blog Awards for their first ever blog awards. Before I get into the good stuff and talk about the makeup I wanted to really thank every single person who nominated and voted for me because being shortlisted is such an honour! Thank you thank you thank you.
So… the makeup. I definitely went from work to the awards, so it was a case of adding makeup to what I already had and hoping for the best. Leaving the house pre-8am everyday doesn't mean my skin always looks the best so I topped up my skin with
The Ordinary Natural Moisturising Factors
– just patted over the skin left my complexion looking a lot fresher. On top of that I touched up with concealer and then added a lot of blush with
Too Faced
and added enough highlighter to make me look like a glazed doughnut with the
Jouer rose gold
. Adding a lot of Fix + and base is pretty much done.
For eyes, I went with one of my absolute favourites – the
Stila Magnificent Metals
. I just can't get enough of these, and find them perfect for pretty much any situation. To blend everything in a little bit more I went in with the
Becca palette
all round the eyes and then used the
Fleur Loves
lashes which are some of the very best for making lashes look fluttery without being heavy or ever looking too much. I just love wearing lashes. Lastly, I went with
Ofra Laguna Beach
, which is a good mix between a dusty and a warm-toned rose – plus, it matched my dress.
A post shared by l a u r z r a h (@laurzrah) on Jun 23, 2017 at 2:41am PDT
[shop the look here]